Rev. Martin Luther King, Jr. Tribute Program and Luncheon
This event is in the past.
Date: January 21, 2020
Time:
10:00 a.m.
-
1:00 p.m.
Location:
Max M. and Marjorie S. Fisher Music Center
|
Map
3711 Woodward
Detroit, MI 48201
Category: Special Event
Wayne State University's annual Rev. Dr. Martin Luther King, Jr. Tribute will take place Tuesday, January 21, 2020 at the Max M. and Marjorie S. Fisher Music Center. This year's featured guest is W. Kamau Bell.
The Tribute, hosted by Government and Communiy Affairs, brings together the metro Detroit community to celebrate and honor the life and legacy of Dr. King. Doors open at 9 a.m. and the program begins at 10 a.m. Parking is available for $5 in the Orchestra Place Parking Deck. Tickets are available to purchase for the program only, or for the program and luncheon.
Featured Guest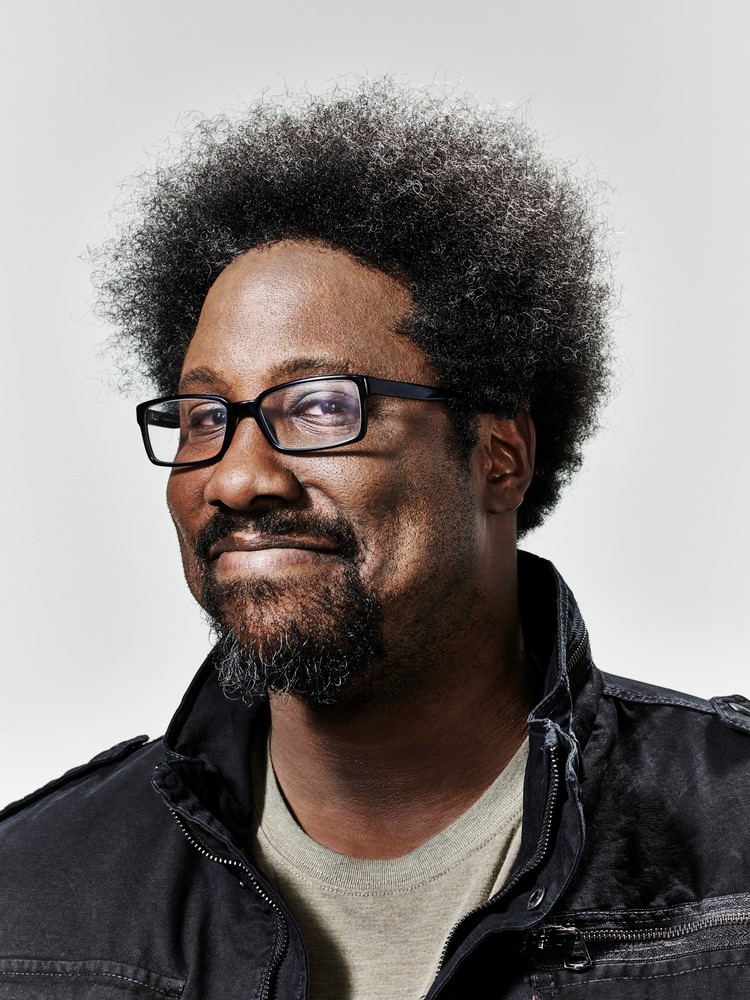 W. Kamau Bell is a sociopolitical comedian who is the host and executive producer of the Emmy Award winning CNN docu-series United Shades of America with W. Kamau Bell. He recently made his Netflix debut with a new stand-up comedy special, Private School Negro. Kamau has a book with the easy-to-remember title The Awkward Thoughts of W. Kamau Bell: Tales of a 6' 4", African American, Heterosexual, Cisgender, Left-Leaning, Asthmatic, Black and Proud Blerd, Mama's Boy, Dad, and Stand-Up Comedian.
Kamau has hosted three critically acclaimed podcasts: Kamau Right Now!, Politically Re-Active, and Denzel Washington is The Greatest Actor of All Time Period. Kamau is on the advisory board of Hollaback! and Donors Choose and is the ACLU Celebrity Ambassador for Racial Justice. The New York Times called Kamau "the most promising new talent in political comedy in many years." Kamau has been nominated for multiple NAACP Image Awards and a GLAAD award, and he was featured on Conde Nast's 'Daring 25' list for 2016. The SF Weekly called Kamau "smart, stylish, and very much in the mold of politically outspoken comedians like Dave Chappelle," though he was mostly just excited that they called him "handsome." The New Yorker said, "Bell's gimmick is intersectional progressivism: he treats racial, gay, and women's issues as inseparable." Kamau is also known for his criminally short-lived FX & FXX comedy series, Totally Biased with W. Kamau Bell. Kamau still finds time to travel to college campuses around the country, performing his one-man show that inspired Totally Biased, The W. Kamau Bell Curve: Ending Racism in About an Hour.
Kamau's writing has been featured in The New York Times, Vanity Fair, The Hollywood Reporter, CNN.com, Salon, The LA Review of Books, The Establishment. (One time, on his website, Kamau wrote about getting kicked out of The Elmwood Cafe in Berkeley on his birthday because they thought he was harassing his wife. Listen to his appearance on This American Life for all the details.) Kamau's debut as a director will happen this fall with the release of the A+E documentary Culture Shock: Chris Rock's Bring The Pain.