Juneteenth: A Look into the Past and Future
This event is in the past.
Date: June 16, 2022
Time:
5:30 p.m.
-
7:30 p.m.
Location:
Undergraduate Library, David Adamany Bernath
|
Map
Category: Special Event
Join the Organization of Black Alumni and the Wayne State University Alumni Association in recognizing Juneteenth on Thursday, June 16 at 5:30 p.m. Participants will celebrate and network during the pre-reception, and reflect and learn during an informative panel discussion. Panelists will explore the legacy, historical journey, the impact that Juneteenth has had on society and the university.
Juneteenth: A Look into the Past and Future
Thursday, June 16 | 5:30 PM EST/4:30 PM CST
MASTER OF CEREMONY:
OBA Co-founder Ron Wood '75, '80
Retired, VP of Business Performance and Underwriting
Blue Cross Blue Shield of MI
MODERATOR:
OBA Advisor Jasmine Coles '20, '24
Medical Student
Wayne State University Medical School
PANELISTS:
Sharon A. Banks '76
President and CEO
Bankable Marketing Strategies
Dr. Errol A. Henderson '86
Associate Professor of International Relations (IR)
Pennsylvania State University
James G. Hill '91
Executive Editor
Detroit Free Press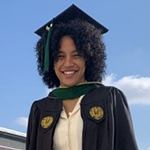 Isabella Warmbrunn '18. '21
Data Analyst
Detroit Health Department
Please note: Anyone attending a WSU event is required to complete the guest screener before arrival. This event will be held in accordance with COVID protocols as established by the Campus Health Committee. Further details will be sent to all registrants.
Contact
Kim Easley

kim.easley@wayne.edu
Cost
FREE
Calendars
Wayne State University
,
School of Information Sciences
,
Office of Diversity, Equity and Inclusion
,
Office of Alumni Relations Calendar
,
Mike Ilitch School of Business
,
Main Events Calendar
,
Juneteenth
,
Graduate School
,
Eugene Applebaum College of Pharmacy and Health Sciences
,
College of Education
,
Action for Change
92455
cphs-diversity