This event is in the past.
April 14, 2010
|
9:00 a.m. - 6:00 p.m.
Audience: Invite Only
9:00 AM - 4:30 PM (networking reception to follow)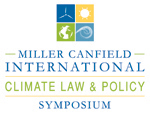 Please join climate change opinion leaders with international, state and local perspectives as they discuss cutting edge legal and public policy that will shape this body of law in the coming years.
Agenda:
8:15 AM
Registration/Continental Breakfast
9:00 AM
Welcome & Opening Remarks
Mark J. Bennett, Symposium Chairman, Climate Law Practice Leader, Miller Canfield
Robert M. Ackerman, Dean, Wayne State University Law School
9:15 AM
Keynote: Do Good, Make Money: Public Interest Aligns with Corporate America
As industry realizes the positive effects of energy efficiency and carbon emissions reductions, partnerships with public interest groups are becoming increasingly prevalent. We will explore these win-win opportunities which bode well for long-term collaborative economic development.
10:00 AM
Transparency Equals Opportunity: How Climate Risk Disclosure Creates Value While Minimizing Risk
Transparency can drive cultural change and investment focus leading to enhanced shareholder value. The challenges and opportunities presented by recent SEC disclosure obligations and emerging regulatory trends at the State and Local levels will be the focus of this discussion.
Richard J. Plewa, Senior Vice President & Director-Office of Corporate Sustainability, Comerica Bank
Matthew Allen, Principal-Litigation Group, Miller Canfield
11:45 AM
Lunch - Keynote: Carbon Regulatory Policy: A View From Washington
An experienced Washington insider will review climate related legislation making its way through Congress as well as the impact of Administration efforts and recent Supreme Court attention in this area.
Christopher J. Adamo, Legislative Counsel-Energy Policy Advisor, Office of U.S. Senator Debbie Stabenow, Member Senate Energy & Finance Committee
1:30 PM
Carbon in the Courts: Nuisance Law and Other Corporate Climate Liability Pathways
Traditional legal theory is being used to address climate change grievances in the courts despite challenges based on legal fundamentals.
Noah Hall, Assistant Professor Law, Wayne State University Law School
3:00 PM
Public-Private Partnerships in the Green Economy: Aligning Investment and Job Growth with Fiscal Responsibility
How can Clean Energy incentives be leveraged for long-term economic growth, job creation and US global competiveness in a challenging economy with structural deficit challenges?
Trevor Lauer, Vice President-Retail Marketing, DTE Energy
Brandon Hofmeister, Special Counsel for Energy & Climate Policy, Office of Governor Jennifer Grandholm
Andy Levin, Deputy Director, Department of Energy, Labor & Economic Growth, State of Michigan
4:15 PM
Closing Remarks
4:30 PM - 6:00 PM
Networking Reception
Location:
Wayne State University Law School
471 West Palmer Street
Detroit, MI 48202
Cost:
Attendance by invitation only. There is no cost to attend. Space is limited.
For More Information Contact:
Sandy Bera
248.267.3345, or click below to RSVP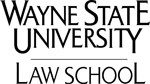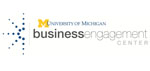 http://www.millercanfield.com/news-events-315.html
For more information about this event, please contact Eric Jamison at (313) 577-4834 or
ejamison@wayne.edu
.
21760
law